Here is your weekly update of Wisconsin Voices Table Partners':
Events and Announcements
Voces de la Frontera – May Day!
Grassroots Northshore – Segregated Housing
Sierra Student Coalition – Midwest Sprog 2019!
African American Roundtable Meetings
Equity Forward Nonprofit Leadership Summit
First Stage – Tinker Bell
Micah 2019 Annual Celebration
Milwaukee Water Commons – Upcoming Events
Milwaukee Riverkeeper – Earth Day
Midwest Renew – 30th Anniversary Energy Fair
Job Opportunities
State Voices is Hiring
WAVE is Hiring
Midwest Environmental Advocates is Hiring
All Voting is Local-Wisconsin is Hiring
Midwest-Academy is Hiring
Greater Milwaukee Foundation is Hiring
Wisconsin Conservation Voters is Hiring
Center for Veterans Issues is Hiring
Association of Fundraising Professionals is Hiring
Just Leadership USA is Hiring
United States Census Bureau is Hiring
Milwaukee Riverkeeper – Site Captains Needed
9to5 is Hiring
League of Conservation Voters is Hiring
ACLU Wisconsin is Hiring
Training Tools
---
Join Voces de la Frontera at the State Capital on May 1, 2019 at 10:30am

Voces de la Frontera will be celebrating May Day in Madison this year, marching in support of restoration of drivers licenses for immigrants and in support of Gov. Evers' budget proposal. The march will begin with a rally at the State St. entrance to the Capitol on May 1 at 10:30a.m. Bus transportation to Madison and back will be provided.
Throughout the past decade, the lack of access to licenses for immigrants has led to a significant increase in family separations due to detentions and deportations. Winning Drivers Licenses for All will not just mean that immigrant families can drive with dignity and without fear, but it will also contribute to our economy, increase public safety in our communities, and be a concrete win in the struggle against white supremacy and xenophobia.
Click here for more information.
---
---
Grassroots Northshore – Segregated Housing
Reggie Jackson, Head Griot of the Black Holocaust Museum, gives insight into the Past, Present, and Possible Future of Milwaukee Housing.
Why does Metro Milwaukee have the most segregated housing in the country?
Who is Perpetuating the situation?
What can we do to change it?
Is this who we really are?
WHEN: Doors Open 2:30; Presentation 3-5:00, Sunday, May 5th
WHERE: Plymouth Church (co-sponsor), 2717 E. Hampshire Street, Milwaukee, near UWM.
Free and open to the public; light refreshments served.

---
Sierra Student Coalition Presents: Midwest Sprog 2019!
Sprog is a one-week leadership training program that teaches tools for environmental and social justice activism to young people across the country. Whether you're already involved in a campaign or group, or you're just starting to explore ways to make change in the world, Sprog gives you the knowledge and skills to make an impact. Check out more information about the program.
Fill out this quick Interest Form and we'll follow up with the full application, details about an informational webinar, and more! Or — nominate someone to apply!
If you're ready to fill out the full application, please allow 15-20 minutes. Applications received before April 24th receive 20% off tuition!
In 2019, Sprog will be held in the following locations:
Midwest Sprog: June 30th – July 6th at Camp Lockslea (Fridley, Minnesota)
Puerto Rico Sprog: June 29th – July 6th at the Campamento Obispo Fred P. Corson in (Jayuya, Puerto Rico) **Program run entirely in Spanish
South Sprog: July 16th – 23rd at the Highlander Research & Education Center (New Market, Tennessee)
West Sprog: July 12th – July 19th at Point Bonita YMCA (Sausalito, CA)
---
Equity Forward: Nonprofit Leadership Summit
Sponsored by the Alliance for Strong Communities and Families
REGISTER TODAY
June 6-7, 2019
An Action Learning Opportunity for Leaders Committed to Increasing Diversity, Equity, and Inclusion in the Nonprofit Workforce
This event will bring together national partners and local leaders to share knowledge, discuss common challenges, and consider opportunities for accelerating our collective efforts over the next three to five years. Participants may register for the first day only or both days.

Participants will convene with fellow practitioners and advocates for shared learning, discussion, and action planning.
---
First Stage – Tinker Bell
TINKER BELL runs April 26 – June 2, 2019 at the Marcus Center's Todd Wehr Theater, located at 929 N. Water Street in downtown Milwaukee. Tickets can be purchased in person at the Marcus Center Box Office at 929 N. Water Street, by phone at (414) 273-7206 or online at www.firststage.org. Performance runtime is approximately 90 minutes, including intermission. Suggested for families with young people ages 6 – 17+.
---
---
Milwaukee Water Commons – Upcoming Events
May 16, 2019 – The Confluence
The Cooperage | 822 S Water St, Milwaukee, WI
5:30pm – 8:30pm | Complimentary Food
Learn about progress made in our 6 initiative areas that make up the Water City Agenda.
This event is all about celebrating successes, inviting new leadership and coming together around a plan for Milwaukee's water future.
____________________________
August 10, 2019 – Cream City Classic
Public Pier at N Jackson St and E Street (Third Ward) | Milwaukee, WI
Schedule:
6:30am – 7:30am | Check In
7:30am | Mandatory Swimmer Safety Meeting
8:00am | Race Starts
Milwaukee's 2nd annual open river swim!! After last year's success, we can't wait to do this event again. Join us as a swimmer, volunteer, or spectator as we celebrate progress made, promote stewardship and reclaim these waters for all!
For more information, visit: www.creamcityclassic.org
---
---
Midwest Renew – 30th Anniversary Energy Fair
We feature over 250 free workshops and access to speak with over 200 exhibitors, feature local and organic food, a children's area, solar powered beer, engaging keynote speakers, and more!
For more information, contact: Greta Ladenthin | 715-592-6595 ext 114 | [email protected]
---
EMPLOYMENT OPPORTUNITIES
State Voices is Hiring
Are you a fundraising expert looking to run a department? Maybe you could be our next Development Director.
Are you a data whiz with VAN expertise? Do you live east of the Mississippi (DC preferred)? Check out our posting for Deputy Director East of Data and Technology.
We have open positions at our tables and a paid internship listed on our careers page as well. State Voices is an excellent place to work, with great benefits, competitive salaries, flexible schedules, and wonderful people. If you think you or any of your contacts would be right for one of these positions, please apply today! We look forward to receiving your materials!
---
WAVE is Hiring
WAVE is seeking a Communications and Development Coordinator. In this role, you will be responsible for assisting in our outreach communications, such as emails to our members and social media postings. In addition, you will help to develop the financial resources needed, by assisting with grant writing and event coordination. This is currently a part-time position
(approximately 15-20 hours per week), with the possibility of expanded
hours in the future. To Apply: Please send your resume and a cover letter to Kristina Paris at [email protected]
---
Midwest Environmental Advocates is Hiring
Midwest Environmental Advocates (MEA) is seeking an experienced attorney to further our community-based approach to lawyering which
involves collaboration with organizational partners as well as providing technical and legal assistance to community-based organizations and coalitions. A successful candidate will combine community outreach and education with legal advocacy to help our clients successfully protect the environment while simultaneously strengthening communities.
Click here for full job description.
HOW TO APPLY: Interested applicants should submit a cover letter, resume, legal writing sample and three references by Tuesday, May 14th, 2019 to [email protected] or by mail to:
Midwest Environmental Advocates
ATTN: Lauren Rudersdorf
612 W. Main St, Suite 302
Madison, WI 53703
---
All Voting is Local-Wisconsin is Hiring
All Voting is Local-Wisconsin is seeking a Wisconsin State Director. The ideal candidate for this position will hold a Law degree (although a Master's degree will be considered), with experience in voting rights or election protection. They must have political, organizing, or campaign experience and experience managing volunteers. They must also be a team player, with sound judgment, who thrives in a fast-paced collaborative environment, is a self-starter, can manage time efficiently, is flexible, and has strong public speaking skills.
To apply, e-mail resume, cover letter detailing your fit with the position's responsibilities to: [email protected] with Wisconsin State Director in the subject line. Only applications submitted by email will be considered.
Midwest-Academy is Hiring
Midwest-Academy is seeing an Executive Director. The Executive Director will lead the organization, adapting the curriculum to this changing moment, building on the stellar legacy. In addition to training in the Midwest Academy's very hands-on/experiential style, the position includes fundraising and organizational outreach. The Director should be experienced in Midwest Academy theory of change; share progressive values; have a racial, gender, economic justice lens; and be able to design a program with energy to drive this program into the future.
To apply, please send resume and cover letter addressing why you want to do this work, for this organization, to: [email protected] Please include at least three professional references (references not contacted until you have had a successful interview) and writing samples.
Greater Milwaukee Foundation is Hiring
The Greater Milwaukee Foundation is looking for a Community Organizer Fellow. The Community Organizer Fellow will develop their capacity as a community organizer, plan and develop opportunities for a diverse group of constituent involvement that will inform the Foundation's strategic investment in support of North Division residents. Visit our website for a detailed description of the position at www.greatermilwaukeefoundation.org.
This is a part-time (10-12 hours per week) position with a 5 month assignment and $3,500 stipend.
Application Deadline: Thursday, April 18
Please include cover letter, resume and two (2) references when applying.
Email: [email protected]
---
Wisconsin Conservation Voters is Hiring
We are seeking to add a Southeast Organizer and Engagement and Development Manager to our team. The Southeast Organizer position will be based in or near Milwaukee and is full time and the Engagement and Development Manager position will be primarily focused on but not limited to Southeast Wisconsin.
Click here for job description.
---
Center for Veterans Issues is Hiring
The Center for Veterans Issues is looking for a President and CEO who is responsible for the oversight and guidance of financial, administrative, programmatic, operational and strategic plans of the organization to maximize sustainability. Other key responsibilities include developing and maintaining board governance, fundraising, marketing, and community outreach that produces exceptional mission impact and sustained financial health.
For more information, click here.
---
Association of Fundraising Professionals is Hiring
Stewardship and Donor Relations Coordinator The Stewardship/Donor Relations Coordinator will work as part of a team in the central Office for Development & Alumni Relations helping to create, implement, and coordinate a systematic program of stewardship and donor relations that ensures donors are recognized for their support and communicated with regarding the impact of their gifts. Campaign Giving Manager Under the direction of the Director of Campaign & Leadership Gifts, the Campaign Giving Manager executes the identification, cultivation and highly personalized solicitation of individual donors and prospects targeted for the MSO's A Grand Future campaign.
Click here for full job descriptions and to apply.
---
Just Leadership USA is Hiring
JLUSA seeks a driven and energetic Community Organizer in Milwaukee to work on the #CLOSEmsdf campaign, aimed at shuttering the Milwaukee Secure Detention Facility, in partnership with JLUSA's national #DEMANDfreedom campaign.
The Milwaukee Community Organizer will work with JLUSA's National Advocacy Team to build grassroots power and mobilize directly impacted communities across Milwaukee in support of the campaign. The Milwaukee Community Organizer will play a key role in developing and advancing campaign strategy.
Click here for more information and to apply.
---
United States Census Bureau is Hiring
---
Milwaukee Riverkeeper – Site Captains Needed!!!
The 24th Annual Milwaukee Riverkeeper Spring Cleanup is a little more than 3 months away, but we are elbow deep in planning! Before registration for your community's local site can open in February, we need to find a few more Site Captains! When: April 27, 2019 Time: 9:00am – 12:00 noon We're looking for Captains for the following locations:
Hank Aaron State Trail: 94th St – 116th St
Lyon's Park
Kinnickinnic Parkway near St. Luke's Medical Center
Lincoln Creek: N 51st St
Rite Hite Family YMCA
If you are interested in becoming a Spring Cleanup Site Captain, please email Cleanup Coordinator, Rose Alvarez at [email protected] for more information!
---
9to5 is Hiring
9to5 seeks a Senior Campaign Coordinator to lead the program work of its Wisconsin chapter. 9to5 is a national grassroots membership organization, founded in 1973, which engages directly affected women to improve
working conditions. Our goals are to build leadership among low-wage women and to win improvements in workplace and public policies. Current Wisconsin campaigns focus on family and medical leave insurance and expansion, leadership development and training and civic engagement outreach. For a full job description, click here.
---
League of Conservation Voters is Hiring
LCV is seeking a Voting Rights Program Director who is a strong base builder, coalition builder, and fierce advocate for equitable and accessible democratic processes at every level of government and in every community. The ideal candidate thrives on building and growing programs and is creative, motivated and inspires leadership and collaboration from partners and peers. Click here for Job description. To Apply: Send cover letter and resume to [email protected] with "Voting Rights Director" in the subject line by March 27, 2019.
---
ACLU Wisconsin is Hiring
The ACLU is currently seeking a Development Coordinator to provide top-notch administrative support to all facets of our fundraising program.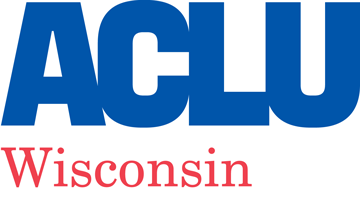 Applicants are not required or expected to provide any current salary and compensation information, or salary history during any phase of the recruitment process. Job candidates may provide salary expectations or request information regarding the salary for the position(s) to which they are applying.
To Apply:
Please submit a resume, a brief cover letter describing your interest in the organizer position, and three references to: [email protected]
For complete job description, click here.
---
Webinars, Trainings and Quizzes

VAN Reporting: Thursday, April 25th at 2:00 pm EDTThis webinar covers the reporting tools that are available in VAN including Canvassing Summary, Survey Question Summary, Virtual Phone Bank Reports, and both Quick and Formats for Counts and Crosstabs.https://statevoices.zoom.us/webinar/register/WN_MXRsnMT_QTaFKWJTi5_gbg
Recorded Video Trainings Data and Tools Compliance: https://goo.gl/forms/ZD2nV4dx6P2YtvA62VAN 101: https://goo.gl/forms/S4sKQS1ifrYWn6rl1VAN 102: https://goo.gl/forms/ne5JWSRMY3vJoSo93VAN 103: https://goo.gl/forms/ExvUWVZl10IXrozg1MyCampaign Basics: https://goo.gl/forms/MNr3pVKX7Kpti3p22Data Entry: https://goo.gl/forms/G9U3iFzTUtByP0lq2Reporting: https://goo.gl/forms/sXGL3EwXuPWaFZzh1Virtual Phone Bank: https://goo.gl/forms/gpkyPgAP2WFceiTF2

Information provided in this email is non-partisan 501(c)3 allowable.